Welcome & Thank You!
To our 400+ members… THANK YOU for your support! Your dues directly support the trails you love by paying for insurance coverage, licenses, and trail maintenance. You are a part of something special and we want you to know it. Keep an eye out on the trail for new additions and upgrades along the way as we continue to fight for MTB rights and access.

If you haven't joined yet, your trails still need you! Click the button below to learn more about the benefits of supporting "More Trails Close to Home."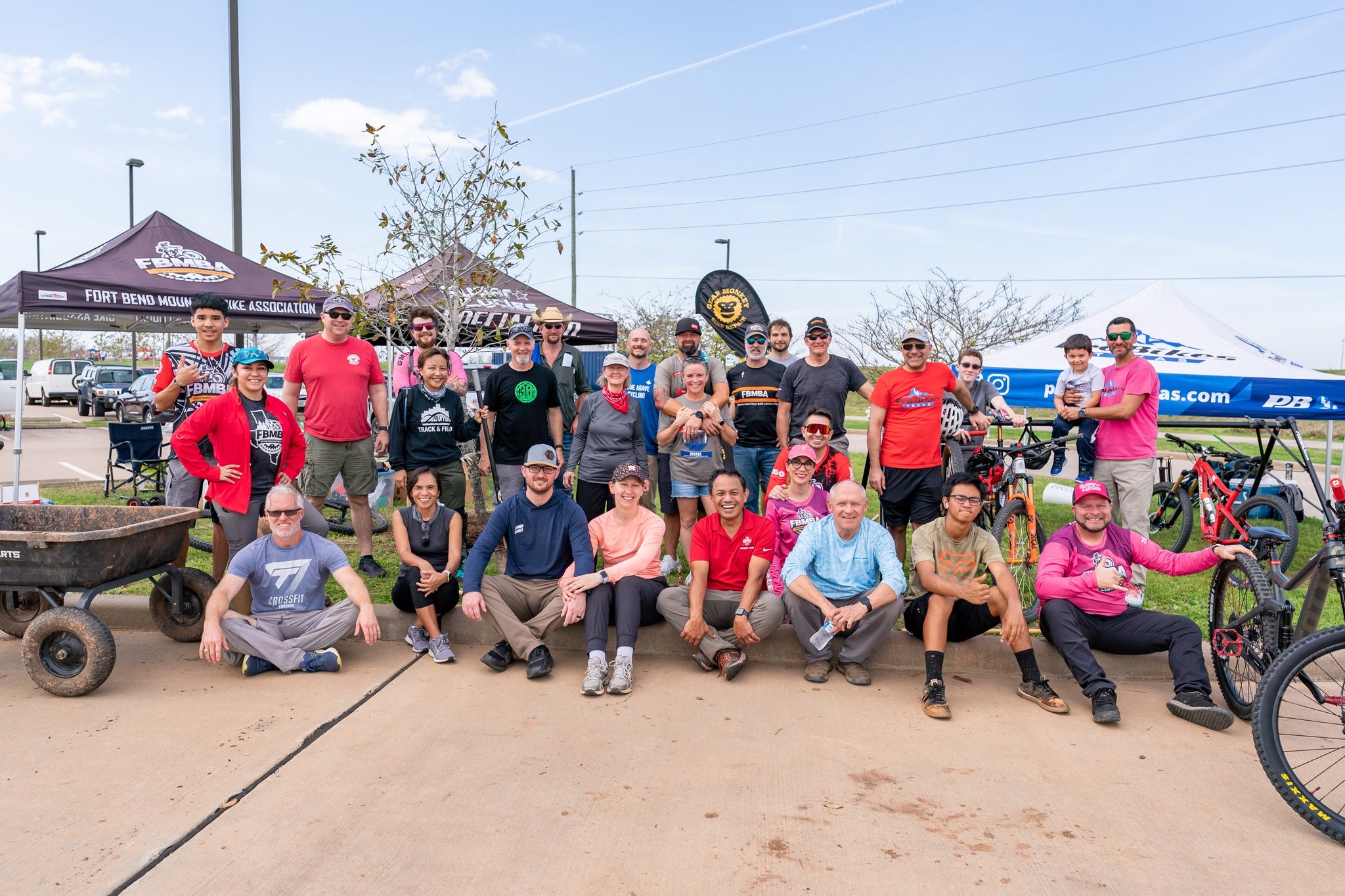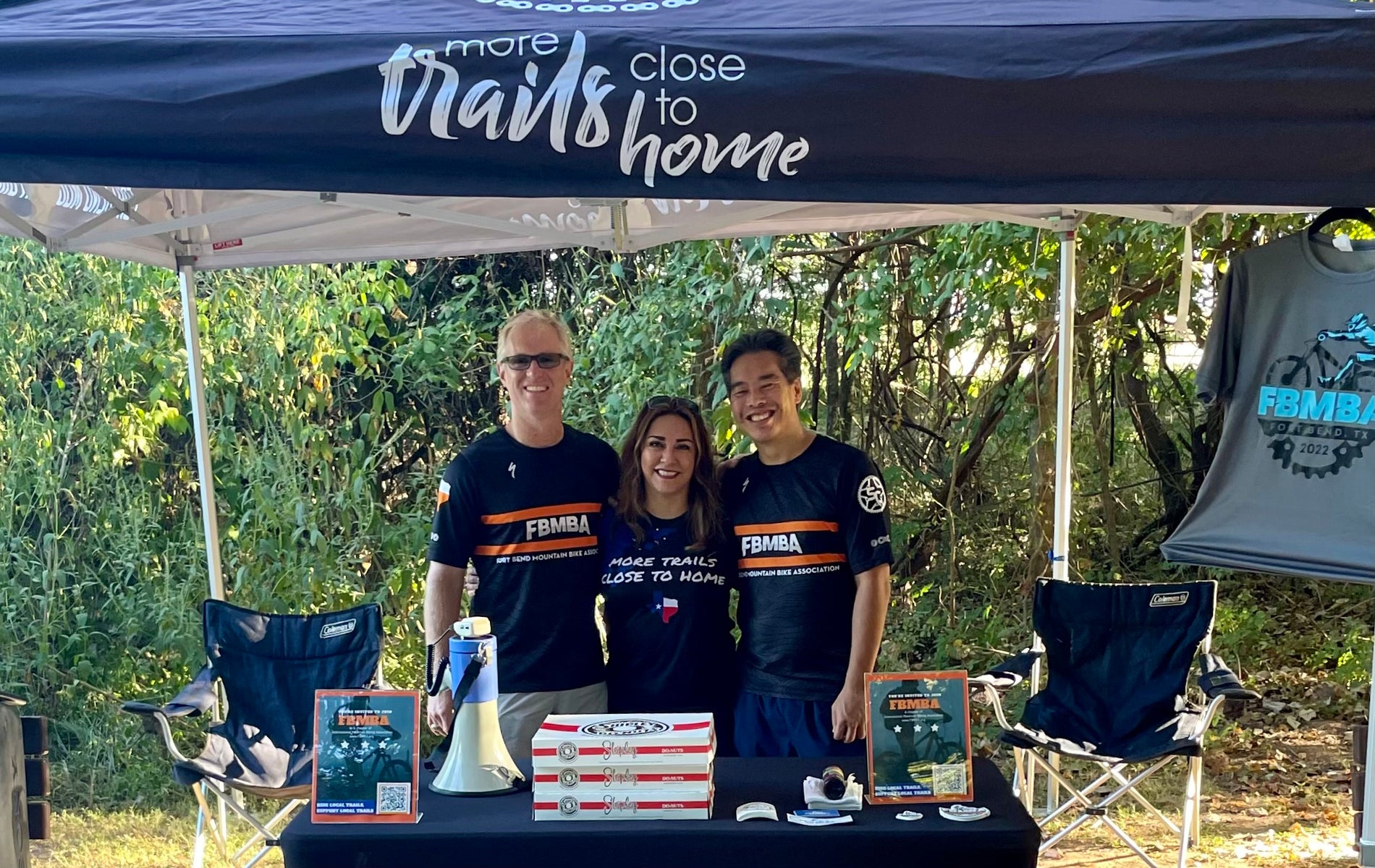 When you join your local group, your contribution entitles you to great benefits!
Member Benefits
Current year's FBMBA member's shirt if you subscribe at the $50 annual level.
GEAR MONKEY BIKE REPAIR: 10% off parts and merchandise, some exclusions apply.
TSO SUGAR LAND: 20% off sunglasses & frames plus $69 comprehensive eye exams (non-insurance purchases only, some exclusions apply).
AFC URGENT CARE RICHMOND: 10% cash discount.
SPIDER MOUNTAIN: Members get ONE FREE LIFT TICKET with proof of membership (card or email) and 10% off at Thunderbird Lodge year-round. Discount may be used multiple times. 
Subscription to a magazine of your choice. Choose Bicycling magazine, Dirt Rag/Bicycle Times digital edition, Peloton digital edition or Velo digital edition.
A discount on a new Subaru via our VIP program. See IMBA site for complete details.
Discounts on over 100 brands of bike and outdoor gear through ExpertVoice.com. Login details are on your Membership dashboard.
Discounts on local FBMBA merchandise.
Get a pair of custom IMBA socks if you join at the $50 annual level.
Donations
We are a 501c3 non-profit, so all donations and sponsorships above the annual membership fee are tax deductible. See the IMBA page for ways to donate to our chapter, or click the Paypal link below to make a donation. If you'd like to donate on top of your membership through PayPal, 100% of those proceeds will go directly to FBMBA who will use them on your local trails.  Please consult with your local tax professional for details on tax-deductible donations.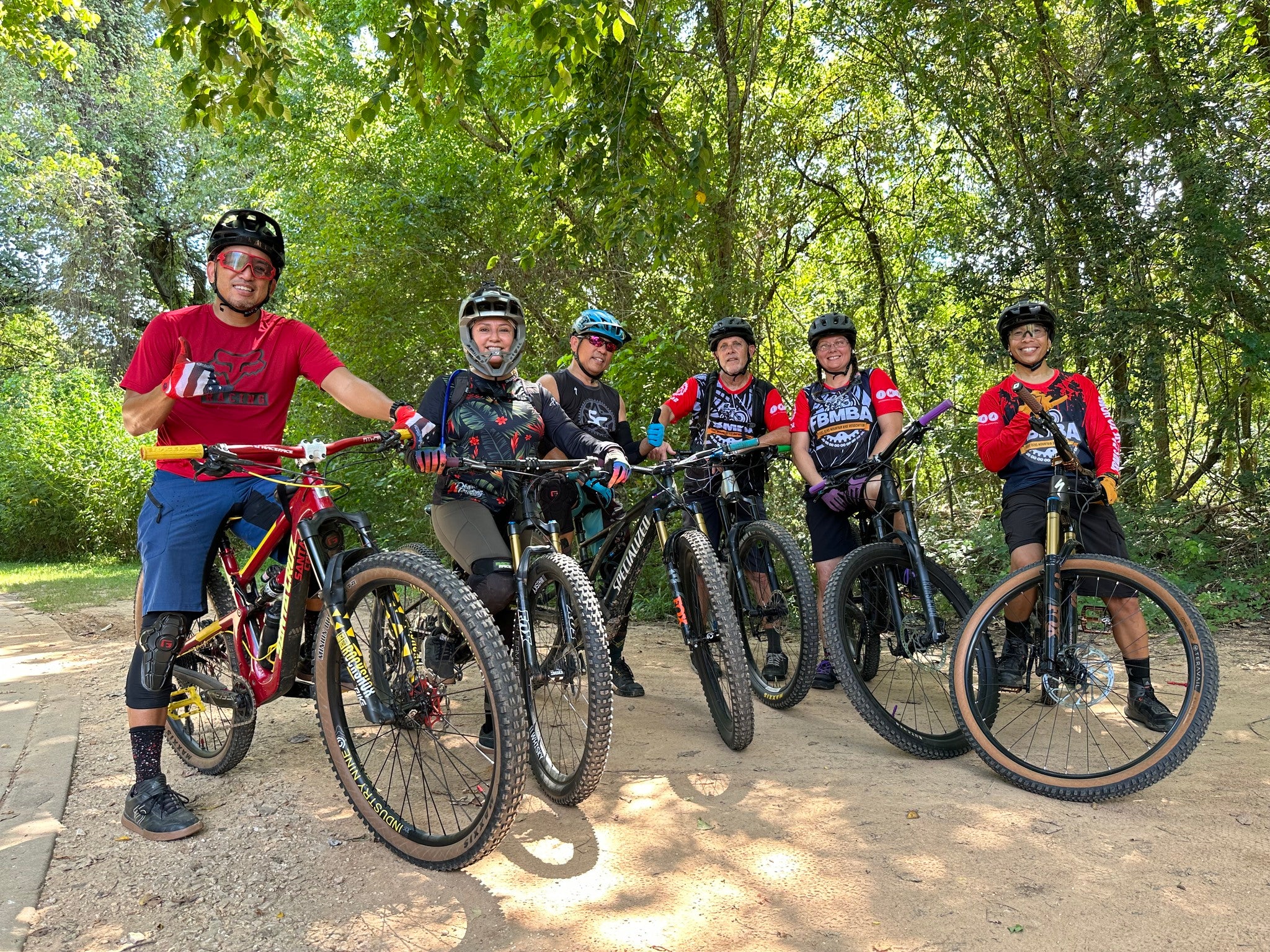 BECOMING A MEMBER OF FBMBA IS IMPORTANT!
Your membership dues go directly to maintaining and expanding your trails here in Sugar Land and Fort Bend County. If you enjoy riding your local trails in the Sugar Land area, you can help preserve and expand the existing trail network in your back yard through your membership.
We have a grand vision for the Sugar Land and Fort Bend County area MTB trail system, and it takes a community of invested riders/members to help make them a reality. By joining FBMBA your voice will be added to hundreds of your fellow riders through FBMBA's advocacy in developing new trails and maintaining trail networks already in existence in Sugar land and the immediately surrounding area.
HAVE A QUESTION? GET IN TOUCH!